Customized Training and Workshops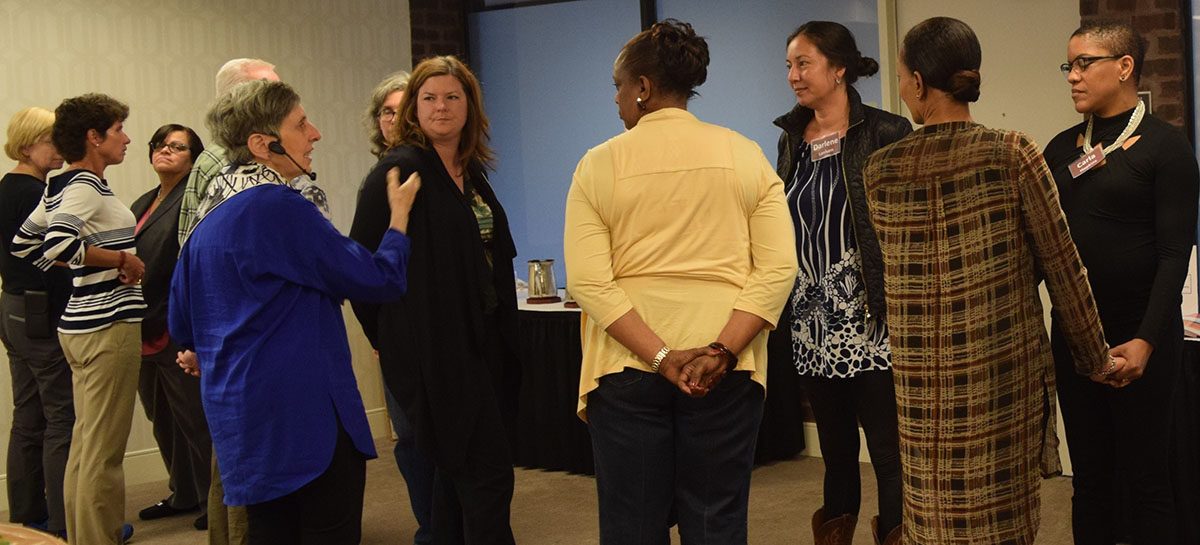 In partnership with an organization, NCBI often starts with an assessment to determine what the key needs are, then works to develop 1 – 4 Day Diversity, Equity, and Inclusion training programs individually designed for college campuses, community organizations, K-12 schools, corporations, government jurisdictions and law enforcement agencies to meet their specific goals and desired outcomes.
A. Sample of Welcoming Diversity Workshop Skills in our Customized training
Begin to create an environment of open and honest communication.
Experience a framework for teambuilding and strengthening relationships.
Notice similarities, embrace differences and celebrate both in the workplace.
Clarify why a diversity initiative is crucial to the success of the organization.
Recognize and work through the misinformation and unconscious bias, that we all have learned about people who are different from us.
Understand the impact of internalized oppression on individuals, teams, and the work environment.
Gain skills to effectively interrupt inappropriate language and behavior in a way that keeps communication open and provides a win-win for the people involved.
Learn the NCBI Controversial Issues Process: a Key Coalition Building Skill.  Learn to listen to Concerns Underneath Controversial Issues - participants learn skills to move hotly contested issues forward and reframe the conversation in a way that builds bridges.
Use simple, proven practices to run meetings that include everyone's voice.