College and University Campus Affiliates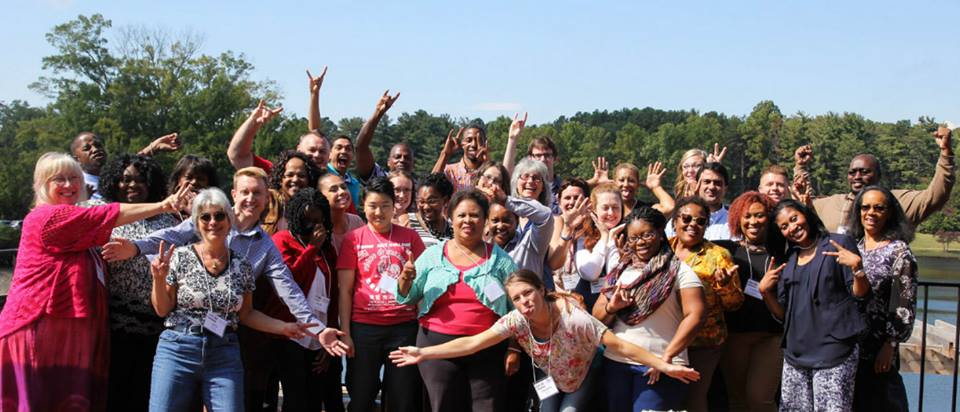 Since 1984, NCBI has conducted effective diversity programs on hundreds of college campuses. Currently there are active Campus Affiliates at dozens of colleges and universities in the United States. Our success on college and university campuses is no coincidence. After a rigorous, independent evaluation of many college diversity programs, the U.S. Department of Education recognized NCBI's campus work as a "promising practice," a designation of excellence given to only a handful of programs in the United States.
An NCBI Campus Affiliate consists of a representative cross-section of students, faculty, and administrators, trained by NCBI, to provide diversity and inclusion programs across campus. The presence of an Affiliate represents an institutional commitment to use NCBI programs across campuses, in residential life, in student orientation and with faculty throughout the year.
The NCBI-trained Affiliate offers year-around leadership workshops that create a more inclusive campus environment. Participants in the team-led workshops acquire not only practical skills for shifting prejudicial attitudes, but they also learn how to become more effective allies for one another. The team can also intervene when tough conflicts arise, either between campus groups or between the campus and the surrounding community. NCBI sponsors an annual conference for our trained campus leaders around the U.S. to share information, learn new skills and strategies, and receive inspiration for their NCBI work on campus.
The 'United States Department of Education's Gender Equity Expert Panel' cited NCBI's work on college campuses as a national "best practice", awarding it the rating of "excellent" regarding educational significance, quality, usefulness, and reliability. We're so proud of this recognition, download and read the report.
"The NCBI program has proven to be a powerful force on our campus. We have received countless testimonials regarding how NCBI training has broadened the lenses of workshop participants and provided them with valuable tools to challenge the oppression they encounter. As a teacher, administrator and leader I have high regard for what NCBI can do to transform campuses and communities."
"The National Coalition Building Institute (NCBI) Campus Program is a premiere curriculum to deliver inclusion, social justice, and conflict resolution work on campuses of higher education. The program is unique in that it requires participants to begin exploring and knowing ones' self as one engages in the efforts of social justice. The introspection required propels the work to be delivered in an authentic and personal way. NCBI is a great resource in the tool belt of our skill sets. In this day of uncertainty and changing landscapes on the international, national, regional, and local levels, the NCBI program is needed more than ever on our college campuses. I recommend it highly and with great enthusiasm."
"The National Coalition Building Institute has developed principles and best practices that shine a light on the places we struggle and offer solutions. What's truly unique about NCBI in relation to other models is their focus on skill-building and empowerment. Participants will leave this workshop with knowledge, skills, and confidence to transform our recruitment and retention efforts!"