Affinity Groups: An Equity and
Inclusion Strategy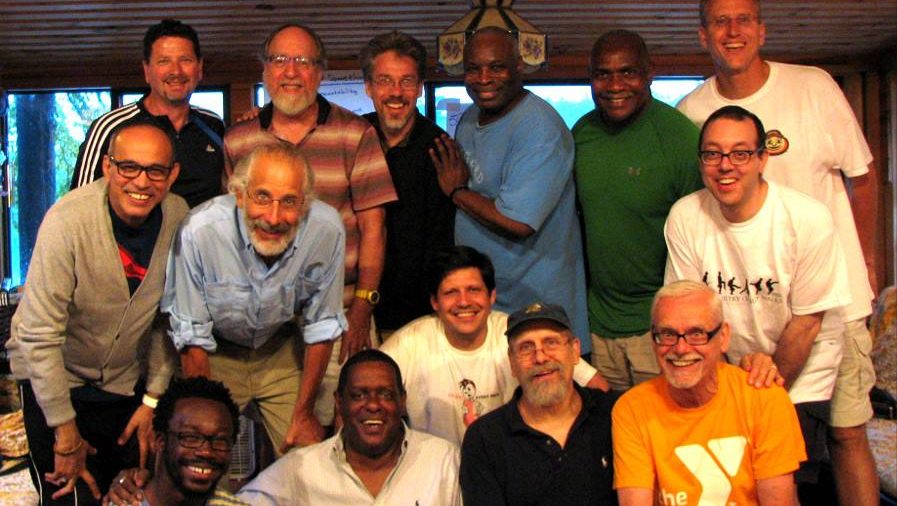 NCBI Affinity Groups are open to those individuals who've participated in an NCBI training, such as one of our Institutes or at a campus or organization. Below provides additional information for you to consider joining one of our Affinity groups.
____   

Institutional change goes well when inclusion and unity within diverse groups is present.  Affinity Group work offers the opportunity to build toward these goals.
Affinity Groups create opportunity to deepen the impact of equity and inclusion initiatives. They build and strengthen relationships within groups. This visionary perspective addresses the need to mend or refurbish the divides in these Groups, examines the impact of the oppression and brings awareness to the internalization of that oppression.  An Affinity component is critical to the success of achieving equity and inclusion. Affinity Caucusing can partner with any existing effort to create inclusion and build bridges across identity groups. The foundational value of human worth for the groups to which we belong can build authentic allyship. Creating authentic and sustained allyship which operates outside of oppressive socialization and systemic patterns, such as hierarchy, supremacy and chauvinism.  Affinity Groups in NCBI include the following - Black African Heritage, Latin Heritage, Asian Heritage, Jewish Heritage, LGBTQ+, European Heritage White Race Identity, Women's and Men's.


Outcomes of Affinity Group work: 
Affinity Group members experience an enriched value for self and their affinity group
Leadership and partnerships thrive outside of isolation.
Day-to-day interactions are less conflicted and offer increased opportunity for open dialogue.
There is a commitment to the creation and sustainability of coalitions.
Authentic relationships emerge between groups.
A marked positive change in climate and cooperation is felt among diverse groups.
A wholesome environment enriches organizations and communities.
Leadership in organizations and communities is empowered.
Affinity Group Leaders welcome an outreach from you and can be reached through the contact information noted below - 
Overall Affinity Group Director: 
Joyce Shabazz
906 Stowell Road
Thetford Center, VT  05075
802.785.3163 – phone
978-761-1762 - cell
802.785.2401 – fax
JShabazz1@gmail.com
Asian Heritage Affinity Group:
Lori M. Ideta, Ed.D.
Interim Vice Chancellor for Students
University of Hawai`i at Manoa
2600 Campus Road, QLC 409
Honolulu, Hawai`i 96822
808.956.3290 (telephone)
808.956.3292 (FAX)
Ideta@Hawaii.edu
Black African Heritage Affinity Group: 
Joyce Shabazz
906 Stowell Road
Thetford Center, VT  05075
802.785.3163 - phone
978-761-1762 - cell
802.785.2401 - fax
JShabazz1@gmail.com
European Heritage White Race Identity Affinity Group:
Sue Parris
PO Box 388
Pacific Grove, CA  93950
831.373.4606 - phone
Sue.Parris@ncbimc.org
---
Jewish Heritage Affinity Group:
Stephanie Low
Metro New York Chapter
29 Chase Avenue
White Plains, NY  10606
914 761-7582 - phone
914.263.1803 - cell
StephanieLow52@verizon.net

Latin Heritage Affinity Group: 
Guillermo Lopez
 1404 Budd Avenue
 Bethlehem, PA 18018
 484-450-6224 - phone
GLopezJr@gmail.com 
LGBTQ+ Affinity Group:
Steve Jarose
NCBI Upstate/Rochester NY Chapter
c/o LDA Life and learning Services
1650 South Avenue, Suite 200
Rochester, NY 14620
585-224-7238 - phone
585-224-7138 - fax
SJarose@ldagvi.org
Men's Affinity Group:
Andi Geu
Schwanengasse 9
3011 Bern
Switzerland
011.41.31.311.5509 - phone
011.41 31.312.4045 - fax
Andi.Geu@ncbi.ch
---